Make Yourself at Home Podcast
[Make Yourself at Home E28] Eliza Blank, Founder & CEO, The Sill
You know Eliza Blank as the Founder & CEO of the houseplant retail brand The Sill — but who is Eliza Blank at home?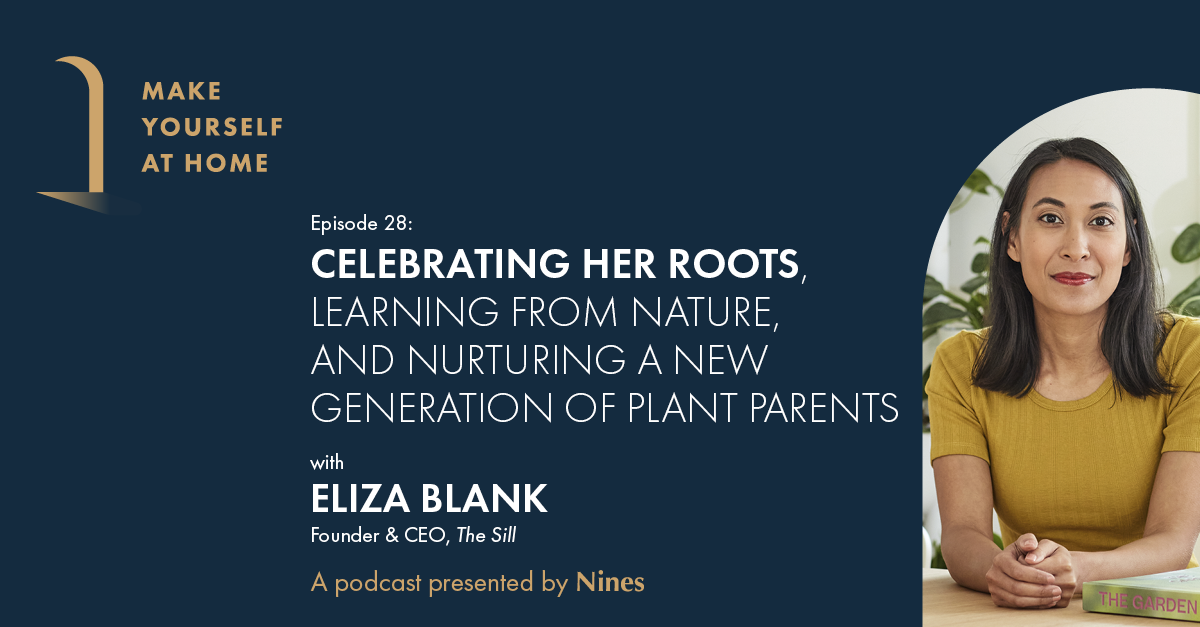 Eliza Blank's home in upstate New York is filled with a lot of plants. And while that might not be surprising for the Founder & CEO of The Sill — the direct-to-consumer houseplant retail and delivery brand built on the simple idea that plants make people happy — Eliza's roots with with plants are even deeper than you might think.
Her childhood home in Massachusetts was filled with greenery. Her mom, a nurse, spent her time off in the garden because it helped her feel connected to her home in the Philippines. In the same vein, when Eliza moved to New York City, she turned to plants to bring a feeling of home to her gloomy Chinatown apartment.
That moment of homesickness planted the seed for what would one day become The Sill, kicking off Eliza's entrepreneurship journey and leading her to build a startup that's turning a new generation of people into "plant parents."
In a new episode of Make Yourself at Home, Eliza shares how her family influenced her vision for The Sill, what she's learned about life from working with plants, and why, just as she moved her family from Manhattan to the Catskills, she feels home is both a place where you feel at ease and an expression of who you are.
Listen now and subscribe on Apple Podcasts, Google Podcasts, Spotify and wherever you listen to your favorite shows.



Follow along with Eliza on LinkedIn and on Instagram @thesill.
Subscribe now to Make Yourself at Home to check out all of our podcast episodes, with guests including Danielle Canty (Bossbabe), Adrian Grenier (Earth Speed Media), Nyakio Grieco (Thirteen Lune), Noora Raj Brown (goop), Ruth Zukerman (SoulCycle, Flywheel Sports), Katelin Holloway (Seven Seven Six), Sasha Cohen (Olympic Medalist), Ally Love (Peloton), Nicole Ryan (SiriusXM) and more. And if you enjoy our conversations, leave us a review to tell us why!
Make Yourself at Home is presented by Nines, the household management app designed to help you manage your home and everything that comes with it, so you can live with ease.