Make Yourself at Home Podcast
[Make Yourself at Home E13] Ruth Zukerman, Co-Founder, SoulCycle & Flywheel Sports
You know Ruth Zukerman as the Co-Founder of SoulCycle and Flywheel Sports. But who is Ruth Zukerman at home?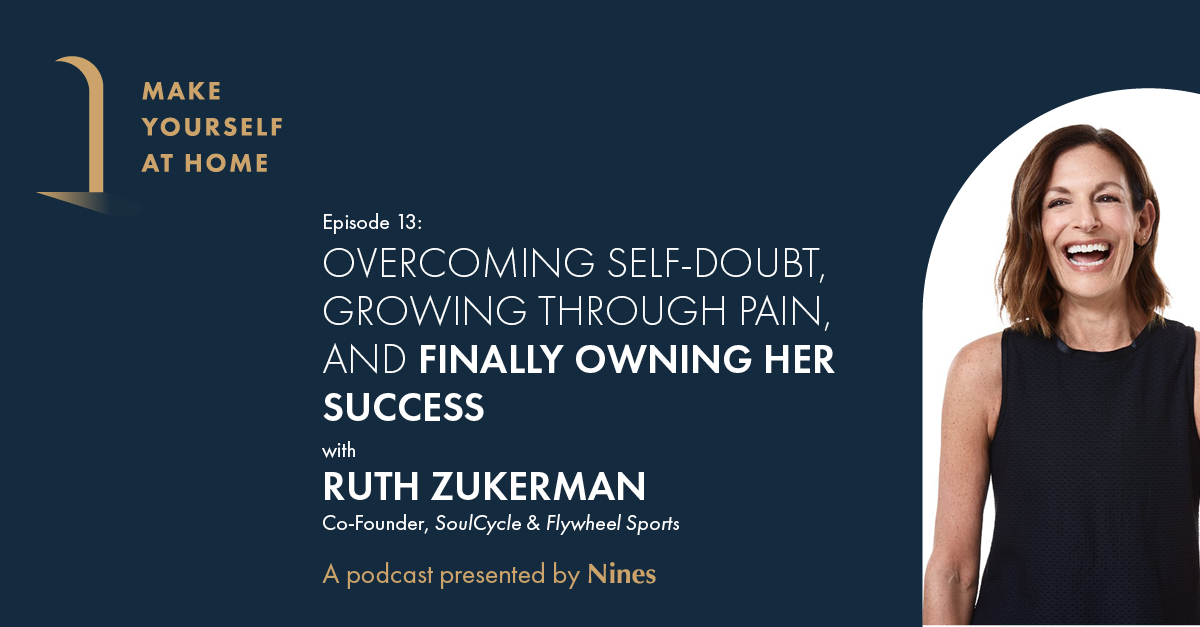 Ruth Zukerman is a force in the fitness industry known for co-founding SoulCycle and Flywheel Sports, and for creating the communities that sparked the studio cycling movement. But Ruth never imagined starting a business, let alone two of the biggest names in fitness.
She first started taking spin classes as she was going through a divorce, and quickly found how empowering they could be. She became an instructor at the Reebok Club and built a loyal following. Then, in 2006, someone in her class approached her about starting a boutique fitness studio on the Upper West Side.
Together, they launched SoulCycle — first in NYC, then in the Hamptons. But as SoulCycle became a cult phenomenon, Ruth's partnership with her cofounders fell apart — a moment that hit hard personally, and left Ruth feeling betrayed and stuck. Now, as she shares her story through her book, Riding High: How I Kissed SoulCycle Goodbye, Co-Founded Flywheel, and Built the Life I Always Wanted, and keynote speeches across the country, she says meeting her Flywheel co-founders and starting a business that felt more aligned with her own values allowed her to move on from SoulCycle, and that her setbacks ultimately paved the way for her success.
For episode 13 of Make Yourself at Home, we're in Ruth's home in New York City, talking about living alone and being comfortable with herself, and how she's finally owning her success. Ruth shares how she's learned to see her most challenging moments in a positive light, and why today, she feels more comfortable in her own home and in her own skin than she ever has before. Make Yourself at Home with Ruth Zukerman.
Listen now and subscribe on Apple Podcasts, Google Podcasts, Spotify and wherever you listen to your favorite shows.


Follow along with Ruth on social media @fountainof_ruth, and check out her book, Riding High.
Subscribe now to Make Yourself at Home to hear from all our season 1 guests, including Bess Freedman (Brown Harris Stevens), Frédéric Fekkai (FEKKAI), Kara Goldin (Hint), Greg Davidson (Lalo), Danielle Canty (Bossbabe), Kate Torgersen (Milk Stork), Adrian Grenier (Earth Speed Media), Loren Brill (Sweet Loren's), Nyakio Grieco (Thirteen Lune), Noora Raj Brown (goop), Tara Williams (Dreamland Baby), Dr. Wendy Borlabi (Chicago Bulls) and more. And if you enjoy our conversations, leave us a review to tell us why!
Make Yourself at Home is presented by Nines, the household management app designed to help you manage your home and everything that comes with it, so you can live with ease.