Household Management
What is a property manager, and should you hire one for your luxury home or estate?
Luxury homes come with unexpected complexity — and a property manager or property management company can help you keep things running smoothly. Figure out the best way to manage your high end property with tips from the experts.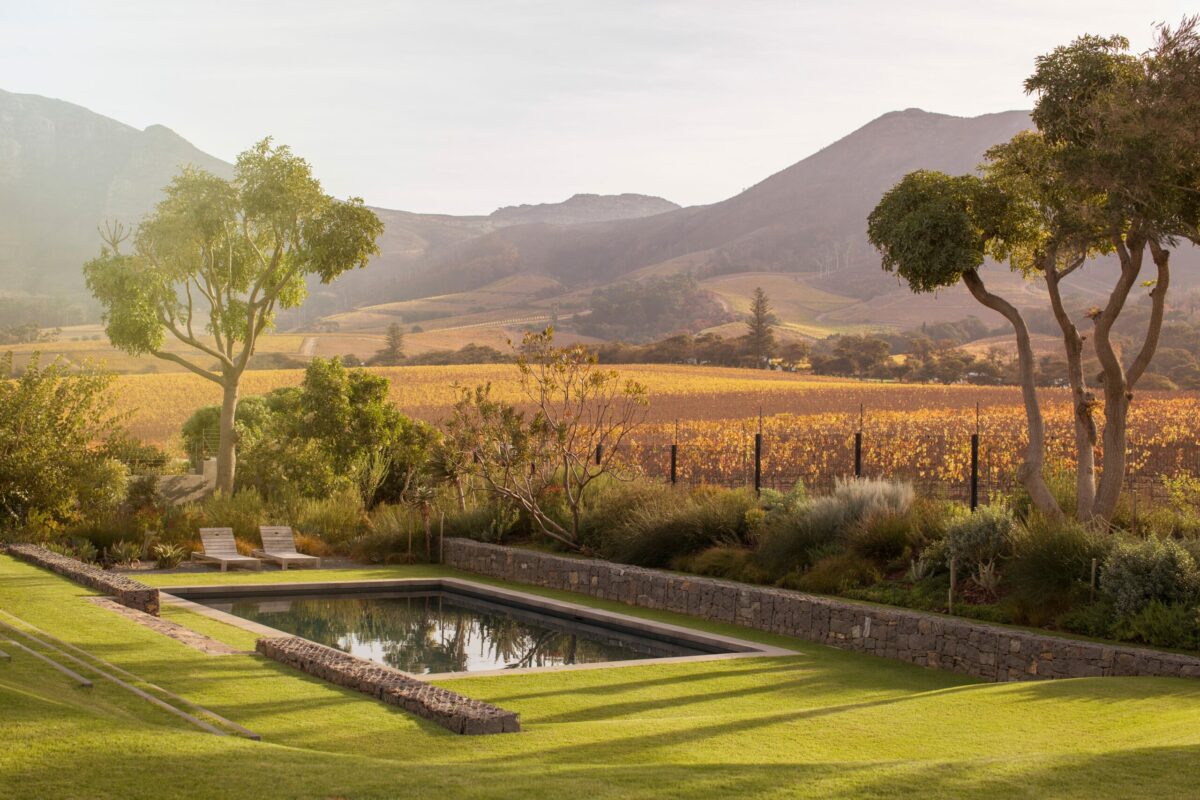 When you're looking at high end real estate, bells and whistles like a green roof, a pool with a geothermal heating system, or cutting-edge smart home technology might be selling points.
But when it comes to maintaining a luxury home, these high end features can suddenly turn into challenges.
"We deal with a lot of appliances that are top of the line, and those will require more attention than an inexpensive one," says Sam Roy, who manages high end properties in North Carolina. "Because they have so many sensors and features, it increases the potential for things to go wrong."
When everything on your property is complex, you might face a common paradox: you thought owning a luxury home would make your life easier, and yet, it's actually a lot to manage.
So, if you want to enjoy your time, and avoid a new headache every time you walk into your house, what's the best way to move forward?
Does a single-family home — albeit, a nice one — deserve the same level of care as a commercial property or a high end rental property? Should you hire a property management company, or a full-time property manager? And if so, how do you hire the right property manager for you?
In this guide, we'll explore why it's important to manage a luxury home in a professional way, and how to figure out the best property management solution for your home.
The importance of luxury property management
"When you're thinking of putting commercial grade systems into a home, you then need to consider commercial grade property managers or maintenance people, because they understand the annual maintenance and potential problems," says Rebecca Maguire, Founder & CEO of EFO Advisory Services.
Rebecca helps families set up and run their family offices, and she frequently works with homeowners who've bought a luxury property for the first time. Many of them take risks with their properties without even knowing it, just by missing simple maintenance tasks like regularly replacing the HVAC filter. Estate managers and professional property managers know to get ahead of these tasks, but if you've never owned a home — let alone a 5,000+ square foot house — how would you know?
As Rebecca shares in our on-demand webinar, 5 Steps to Overcoming Unmanageability and Streamlining a Chaotic High Net Worth Household, failing to prioritize regular maintenance for a property and the systems within it can lead to chaos, and no one wants to deal with things constantly breaking or costly repairs that could've been avoided.
Instead, she encourages homeowners to treat their properties — and the commercial grade systems within them — as investments.
"I think the general thought amongst the families is, 'this is just our life, these are just our homes,'" says Rebecca. "But some of the values of these homes are competitive with something like a real estate investment trust that's on the stock exchange."
Just because you're looking at a property as your home, doesn't mean it shouldn't be treated like an investment property.
Tongue & Groove, a North Carolina-based design + build firm specializes in luxury homes, added a property services division after discovering their clients' common need for support after move-in.
"Clients don't always realize that the second the house is finished, the maintenance starts," says Sam Roy, Tongue & Groove's Director of Property Services.
He says allowing maintenance tasks to lapse can lead to unexpected consequences. Waiting for a problem, rather than keeping up with regular maintenance, often leads to a major cost difference when something needs to be fixed. Meanwhile, with certain materials, manufacturers may have written into their warranties that they won't cover certain claims if you haven't properly maintained their product. Plus, falling behind on regular maintenance may increase your risk of fires or other types of property damage.
"When you leave things unmaintained, they tend to snowball," says Sam.
He says that while hiring someone to help you with property management may come at a cost, it pays off in dividends over time as you avoid the need for costly repairs.
"Creating a consistent structure of maintenance, instead of letting things deteriorate to a point where work needs to be done quickly, allows you to protect your investment in the house and also ensures that your expenses are balanced," explains Sam.
Beyond reducing the risk of damage or unexpected costs, investing in property management gives you peace of mind, reduces headaches, and allows you to enjoy your time at home — a benefit most people can't put a price on.
"When you go to use something on your property, it should be working," says Sam. "I want to save clients frustration, and save them the time they'd lose dealing with any issues."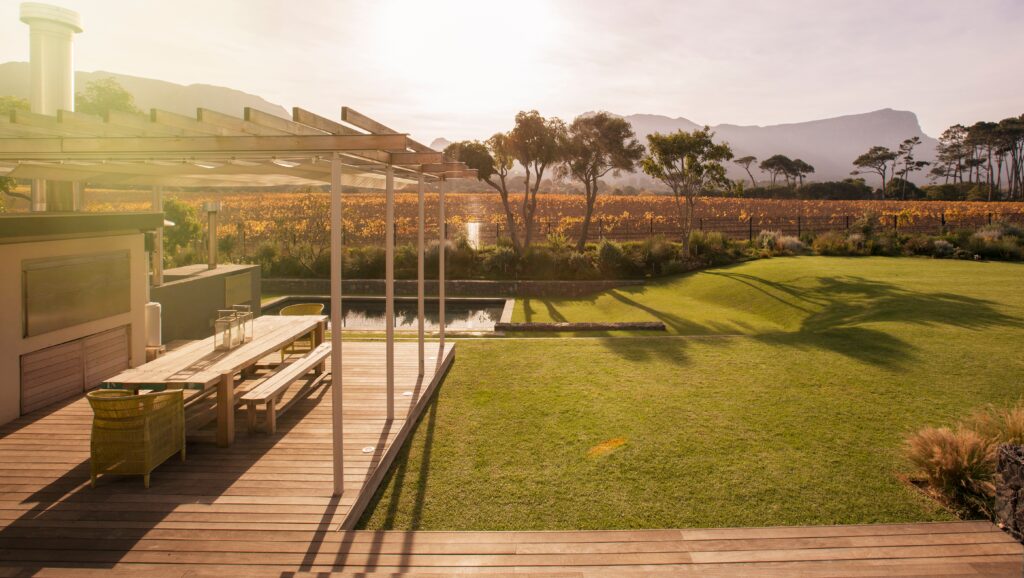 What is a property manager?
Hiring a property manager or a property management company allows you to hand off the stress of managing property maintenance to an expert.
"A good Property Manager will see, hear, notice, and anticipate things that most are not aware of," says Hernando Quintero, who runs a fractional estate and property management company, NQ Properties, in San Francisco.
So, what does a property manager do? What are the property manager's responsibilities when they work for a household or estate?
A property manager oversees the grounds and facilities, handling property maintenance and repairs. They manage the daily operations of the property, conducting on-site walkthroughs to make sure everything is working properly, fielding maintenance requests, and working with household staff and vendors who handle landscaping, gardening, vehicles, safety and security, mechanical systems maintenance and repairs, etc.
Depending on the structure of the household staff, they might report to the Estate Manager, the Director of Residences, or directly to the property owners (or principals).
Residential property managers are similar to commercial property managers or rental property managers in that they oversee the day-to-day operations of a property, respond to maintenance issues (often in person), and take a hands-on approach to ensuring everything is running smoothly. But where a property manager for a multifamily apartment complex, condominiums, or a commercial building might focus on communicating with renters and collecting monthly rent, screening tenants and coordinating lease agreements for new tenants, a residential property manager will be focused on creating regular maintenance plans within their principals' budgets, ensuring the property and everything within it is functioning and ready for guests, and keeping the property up to their principals' standards and expectations.
How to find the right luxury property management solution for your household
Let's explore the questions that can help you decide the right luxury property management solution for your household.
Is this your primary residence or a second home?
The right property management solution for you depends on whether this property is your primary residence or a second home, as well as how frequently you're using it. Are you there for a month or two out of the year? Every weekend?
You might think a second home requires less maintenance, because you don't use it that often. But in fact, leaving a house sitting empty increases the chances that something might go wrong — and suddenly, you're spending your vacation time dealing with maintenance issues.
"Any item with a moving part needs maintenance and every item in the home needs to be cleaned, even if unused for some time. Homes not lived in and or used on a daily basis will age faster if not cared for," says Tejai Singh, a Managing Director and Chief of Staff in California. "Running the plumbing, including flushing toilets regularly to keep them working properly is essential. Regularly changing out batteries and ensuring all AV and lighting equipment should be part of a regular walkthrough check list."
A property manager can cover regular walkthroughs and maintenance tasks, even when you're not on-site. Plus, when they know your schedule, they can ensure regular maintenance tasks don't interfere with visits or guests.
Where is your property?
Of course, caring for a condo in a high rise luxury apartment building in New York City is going to vary widely from managing a property on the water in Santa Monica or Miami.
But the location of your property may also dictate what type of maintenance will be a priority over time. Salt water eats away at everything — so if your property is on the beach in North Carolina, you may need to monitor your property more regularly to avoid deterioration.
What are your standards and priorities for your property?
"High end properties are lifestyle driven, which means it demands a one-size-fits-one approach," explains California-based Estate Manager Aline Urkumyan. "It's about understanding the story of the estate and delivering a service experience that exceeds expectations."
When you bring on a property manager or a property management company, their goal — just as with the rest of your household staff — will be to keep your property running according to your standards. Be clear with them about your expectations.
"What are the priorities of the principals? Safety? Privacy? Aesthetics? Noise reduction? Considering these expectations early on allows you to set the property manager up for success," says Hernando Quintero.
Choose the best luxury property management solution for you
Once you've considered the questions above, you'll have a better understanding of your property's maintenance needs and your own expectations. Now, you can choose between hiring a property manager (who could be full time or part time) for your household staff, and hiring a property management company.
When we asked expert private service professionals in our Easemakers community how to decide the best fit for a property, they said fairly unanimously, it depends.
"Every household is unique," says Hernando Quintero. "Some families have so much going on that they do need an in-house property manager to keep up with the chaos. However, there are many families that prefer to keep their teams small and delegate property management."
In some cases, it may make sense to bring someone onto your team full time, especially if you already have a well-structured household staff. Hiring someone you trust and fully integrating them into your household staff may lead to high quality work and camaraderie among your team.
In others, it may make sense to work with a property management firm. If you decide to do this, make sure you find a company that specializes in luxury property management services.
Sam Roy says one advantage of working with the right property management company is access to a team with a diverse set of backgrounds, experiences and skillsets. Between them, they've seen it all.
"Each one of our team members specializes in something," explains Sam. "If you're hiring a single person, there's a small list of people that have the combined experience that a team has."
Sam adds that a company can keep subcontractors busy, so not only do they have access to a diverse network of vendors, but they also have more leverage when they're negotiating.
Meanwhile, Christopher Milu, CEO of MCM Estate Services, says hiring a company can give you more flexibility.
"It is easier to tell a company you don't need them for 5 months, as opposed to laying off an individual," says Christopher.
If you are considering hiring a property management company, go with the option that combines both expertise and a level of trust and comfort.
"Most companies offer very similar services," says Hernando Quintero. "So I would shift my focus to finding their intrinsic qualities, like local expertise, discretion, and trustworthiness."
Alicia Myers, an Estate Manager in California, said she explores a wide variety of providers and always shares 3 options with her principals.
"Whether it concerns staffing, a remodel, a product for the residence, or daily operations, I like to give my principals 3 very good and vetted options at varying price points," says Alicia. "It shows them I took the time to research all options and didn't just pick the priciest one assuming it would be the best."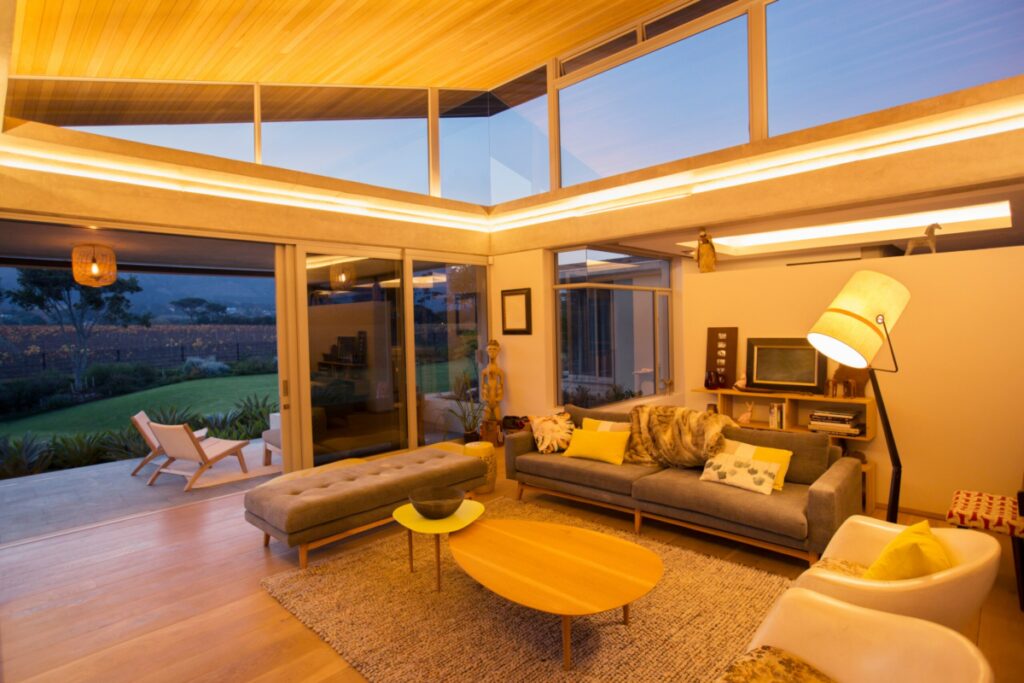 Hiring a property manager: job description, salary and more
If you decide to hire a property manager, the next step is to post your job description and start interviewing candidates. Then, once you've selected the right fit, you can take a few simple steps to set them up for success. Here's everything you need to know.
Want a printable version? Download the property manager job description Word doc template.
Property manager job description template
Job Title: Property Manager
Reports to: [Estate Manager, Director of Residences, Principals]
Schedule: [full-time or part-time, hours per week, days and hours]
Position Overview:
A family is seeking a Property Manager for a [acreage] luxury property in [city, state] (if the property manager will maintain more than one property, mention that here). The successful candidate will report to the Estate Manager and be responsible for overseeing all aspects of property maintenance, ensuring the smooth operation of the residence and the comfort and satisfaction of the residents.
Property Manager Responsibilities:
Manage and maintain the property, including scheduling and supervising maintenance and repair work, ensuring that all equipment and systems are functioning properly, and addressing any issues that arise in a timely manner
Maintain a preventative maintenance program for the property and all equipment, ensuring that routine maintenance is scheduled and completed on time
Develop and maintain a comprehensive inventory of systems and equipment, ensuring that all items are properly maintained
Oversee landscaping, gardening, and maintenance vendors, service providers and support staff, ensuring that all are properly trained and supervised
In collaboration with the Estate Manager, coordinate with vendors and contractors for repairs and renovations, ensuring that work is completed on time and within budget
Property Manager Requirements:
At least 5 years of experience in property management, preferably working with luxury homes and estates
Excellent communication and interpersonal skills, with the ability to interact effectively with residents, staff, and vendors
Strong organizational and time management skills, with the ability to manage multiple priorities and meet deadlines
Knowledge of property maintenance and repair procedures, as well as knowledge of household equipment and systems, relevant experience in construction a plus
Bachelor's degree or high school diploma with relevant training preferred
Compensation:
Salary [or hourly rate] for this position will be competitive based on experience and qualifications, within a range of [$X-Y]. This is a full-time position with benefits, including health insurance, [X] paid vacation days, [X] paid sick days, and retirement savings plans.
Formal background check required.
How to determine your property manager salary and benefits
According to new data from Morgan Stanley and Botoff Consulting's Estate and Household Compensation Survey, which dug into responses from 302 participating families and family offices across the United States, the average total cash salary (including base pay, plus bonuses) for a property manager in the United States is $114,474, with those in the 75th percentile making $140,700. 30% of respondents were also provided with housing.
While this is a helpful benchmark, the market may be different where you live, your property may require a more demanding scope of work, or you may have a higher standard of care. Check out the full report to get a more detailed breakdown of the salary data, or talk to your household staffing agency about what's competitive for the role you're trying to fill.
When it comes to benefits, competitive healthcare coverage, 10-15 days of paid time off, and retirement benefits are table stakes. We asked expert estate managers from our Easemakers community to share their favorite benefits to offer their household staff, and they mentioned wellness stipends, transit benefits and travel perks, and personalized benefits tailored to each individual. Looking for ideas? Check out 9 benefits to retain your best private service professionals.
What to look for in a property manager
When you're interviewing property manager candidates (or talking to the people who work for the property management company you're vetting), look for keen attention to detail.
"Ask them for their walkthrough checklist and or have them draft one quickly naming all the items they can identify quickly," says Tejai Singh. "If they know what they are doing, this won't be a challenge."
Olsi Kaci, a Director of Residences in New York, says he looks for integrity, honesty, and an eye for improvement.
He looks at a former employer, who managed 40 large residential properties, as the gold standard.
"After finishing studies in business management, his grandfather sent him to work first as helper and professional in: a) plumbing, b) electrical, c) carpentry, and d) construction – one year at each vendor," says Olsi. "Unmatched experience and communications skills as property manager."
Christopher Milu says presentation, followthrough and detailed reporting are key. When he's interviewing candidates, he looks for integrity, solid commitment and "tough skin."
Meanwhile, Aline Urkumyan says service excellence is the most important quality a property manager can have.
"Any and every request must be answered immediately," says Aline. "There must be a top of the line, vetted team of maintenance crews, including plumbers, porters, groundskeepers, cleaners, electricians, carpenters and handymen ready to go at any moment."
How to set your property manager up for success
Every property and every household is unique, and it takes time to get up to speed.
"It takes a while to get acquainted to a home, the nuances of the home, how that home handles seasons," explains Sam Roy. "There's certain nuances that take a year, two years to fully understand."
Whether you're hiring a full-time property manager or a property management company, our experts agree — the best thing you can do is set clear expectations and provide thorough training.
"Give them time and support," says Olsi Kaci.
As we discussed before, make sure you clearly outline your standards for your home, and share that with your property manager — as well as everyone on your household staff. Keep everyone on the same page and ensure proper training with a household manual, and communicate regularly to make sure things are running smoothly. Looking for more ideas around onboarding? Check out our guide to onboarding here.
Elevate your home
Hiring a property manager might be just the beginning when it comes to simplifying your life and elevating your household. Check out some of our other favorite household management resources:
Plus, check out our Nines Household Management Workshops, designed to give you a deeper understanding of key areas of household management: housekeeping, maintenance, and home systems.
Still have questions? We've got you covered. Start a conversation with our team today to see how Nines can help you streamline your household, through our household management app and expert household management support.
Check out our Spring Semester of Nines Household Management Workshops
Enroll now